At least eight people died in Pakistan when protesters clashed with police on Wednesday after the arrest of Pakistan's former Prime Minister Imran Khan.
Three died in the violence in the northwestern city of Peshawar, local media reported.
At least 290 others were injured in clashes that erupted between supporters of the Pakistan Tehreek-e-Insaaf chief and security forces, Dawn reported.
"We are standing outside the LRH Emergency ward. So far 77 people injured in the ongoing firing have been brought here. Also, three dead bodies have been brought here. You can see that injured are still being brought here, and we can still hear the sound of firing," said Mohammad Asif, a volunteer, as quoted by Reuters.
Khan was arrested in a land fraud case on Tuesday, prompting supporters to storm military buildings and ransack the residence of a top army general in the eastern city of Lahore.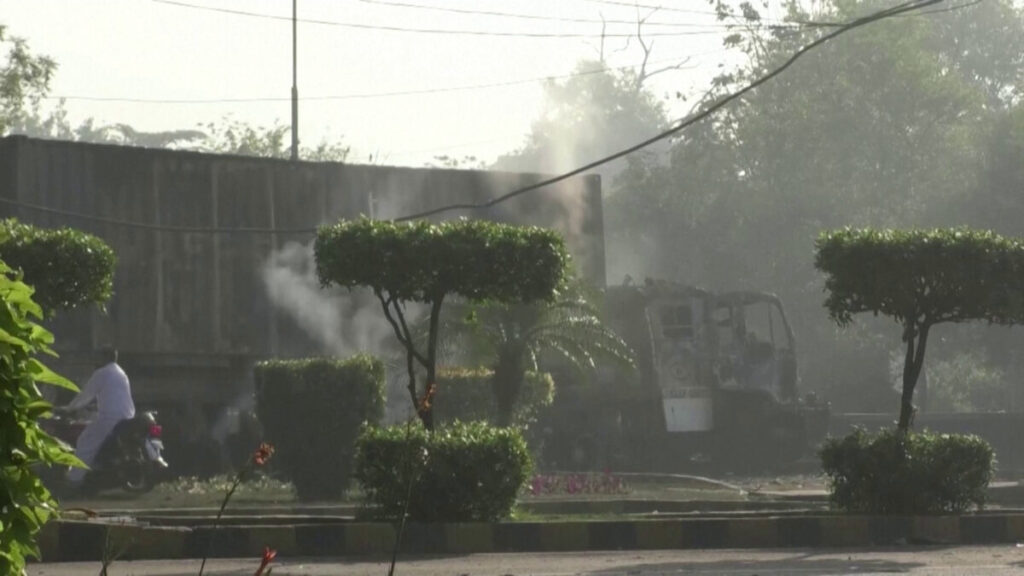 "We had come out to protest, but the police fired tear gas shells at us. Then they fired shots at us. This is very cruel. We have come out because they have been cruel to Imran Khan also. They have arrested him. Until he is released, our protests will continue," said Mubeen Khan, a PTI supporter.
Other state buildings and assets have been attacked and set ablaze by protesters, and the government said on Wednesday it had approved requests from two of Pakistan's four provinces – Punjab and Khyber Pakhtunkhwa, both Khan strongholds – and the federal capital Islamabad to deploy troops to restore order.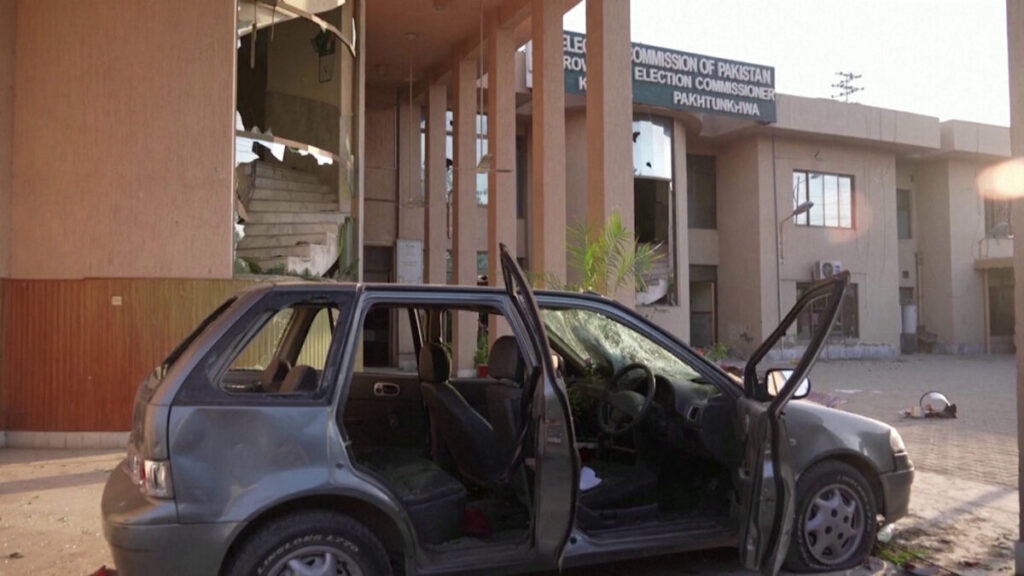 As protests raged on the streets, a Pakistani court turned Khan, 70, over to the custody of Pakistan's anti-graft body, the National Accountability Bureau (NAB), for eight days for further questioning, government adviser Ataullah Tarar said.
The former international cricket star is now being held in a police guesthouse in Islamabad.
Another court indicted Khan earlier on Wednesday on charges of selling state gifts during his four years in power, a day after his arrest in the unrelated fraud case.