A violent storm packing high winds and heavy rains ripped through sections of Southern and Midwestern United States as it headed east on Saturday, leaving at least 22 dead and scores injured, according to officials and media reports.
The blast of extreme spring weather resulted in power outages, flipped cars and downed trees and power lines from winds over 100 kph. The National Weather Service on Saturday warned of thunderstorms moving across the eastern third of the United States.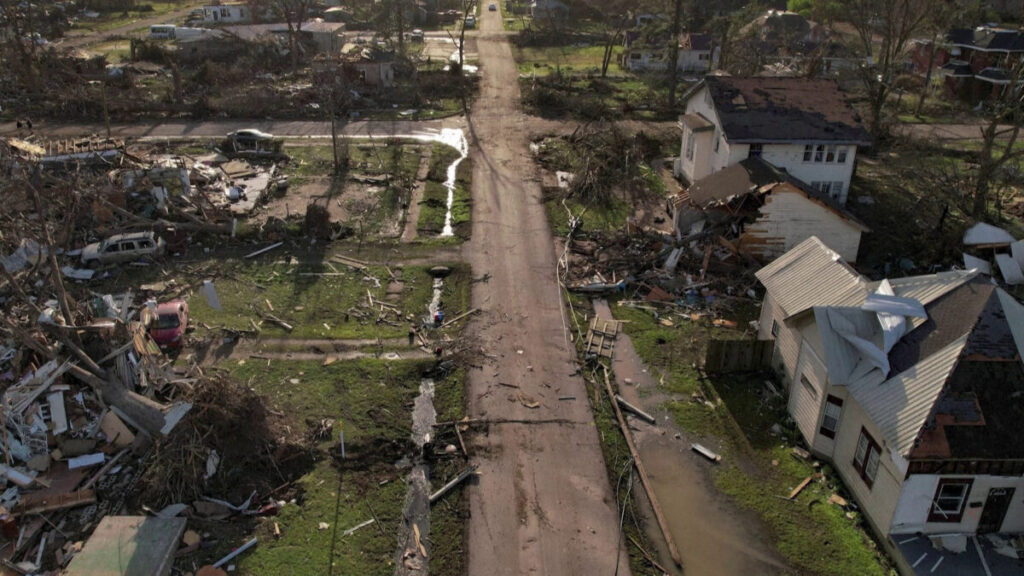 At least five people were killed in Arkansas as first responders sifted through debris for more possible victims after tornadoes sliced through the state on Friday, officials said.
Officials reported four deaths in Illinois, three in Indiana, and seven in McNairy County, at the Mississippi border.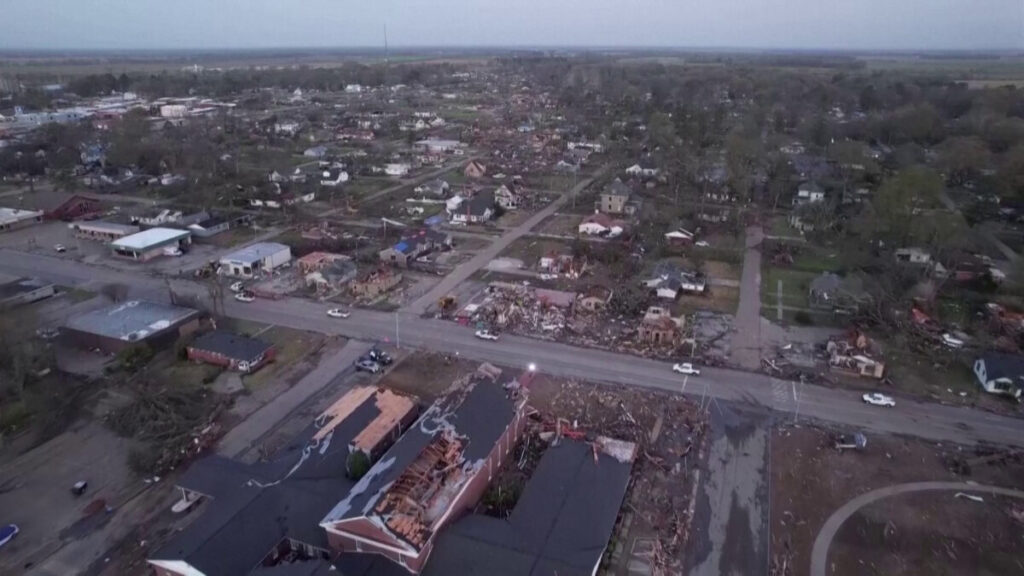 The turbulent weather comes one week after a swarm of thunderstorms unleashed a deadly tornado that devastated the Mississippi town of Rolling Fork, destroying many of the community's 400 homes and killing 26 people.