US President Joe Biden hailed the courage of Iran's women in his Nowruz message on Monday, as he marked the Persian New Year at the White House.
Protests calling for the fall of the clerical establishment have swept Iran since Amini, a 22-year-old Iranian Kurdish woman, died on Sept. 16 while being detained by the morality police in Tehran for "inappropriate attire".
The protests mark one of the boldest challenges to the Islamic Republic since the 1979 revolution.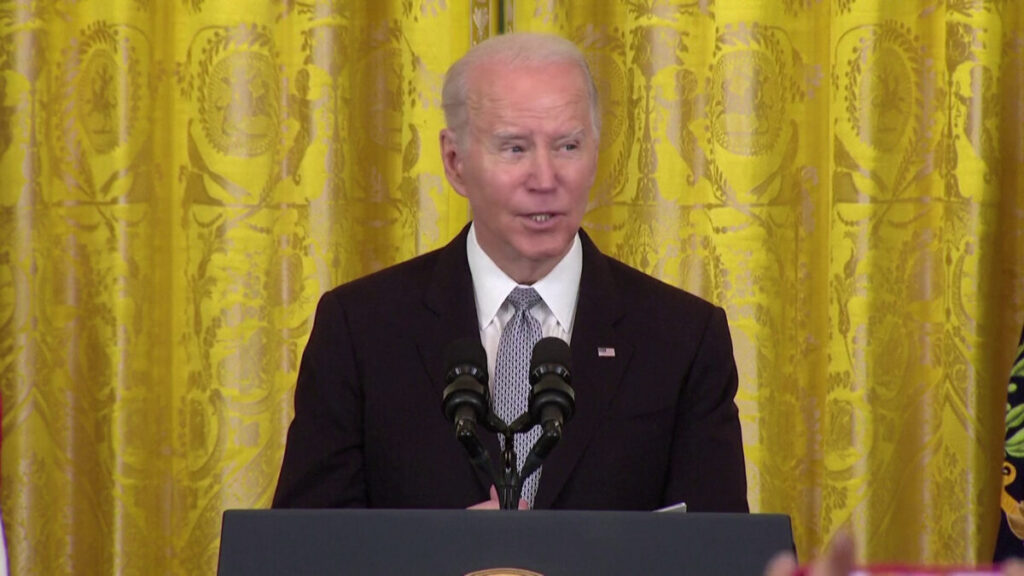 "Isn't it amazing how young your daughters or granddaughters are, how they're moved by what they see on television? It's amazing. Thank God it's hard for them to believe. It's hard for them to believe. The United States still stands with those brave women and all the citizens of Iran, who are inspiring the world with their convictions, and I have to emphasize their courage, their genuine courage. And together with our partners, we're going to continue to hold Iranian officials accountable for their attacks against their people," Biden said.
Over 180 people have been killed, hundreds injured and thousands have been arrested by the security forces, according to rights groups. The government says more than 20 members of the security forces have been killed.
The authorities crackdown on protesters has prompted some Western states to draw up more sanctions on Iran, stoking diplomatic tensions at a time when talks to revive Tehran's 2015 nuclear deal with world powers are at a standstill.