An 11-storey permanent trade and expo center of Iranian products was officially opened on Sunday in the Parwan area of Kabul.
Nooruddin Azizi, Taliban's acting minister of trade and industry who attended the inauguration ceremony of the center, said: "Our expectation from the friendly country of Iran is that; at first, we can equalize our trade balance [between the two countries] and get permission to export Afghan goods to Iran."
He added that the Taliban want to import technology from Iran to Afghanistan.
The Iranian Embassy in Kabul, meanwhile, said in a tweet: "The trade center and permanent exhibition of I.R. Iran was opened in Kabul as a fundamental step for the development of trade relations between Iran and Afghanistan. This center will be a place for Afghan businessmen to familiarize themselves with Iranian goods and products."
A 20-member Iranian business delegation visited Kabul
This is while a business delegation of 20 people from Iran arrived in Kabul on Saturday. The delegation stated that they have registered 30 to 40 companies to participate at the expo, adding they would register more companies going forward.
Mohammad Sadegh Qanadzada, a member of the Iranian delegation, said: "Afghanistan is one of the strategic partners of our country, which has long-standing historical, cultural relations, special religious and social interests with our country. One of our serious shortcomings in our interactions with Afghanistan, particularly after the changes and development that occurred in Afghanistan, is the lack of an active commercial center in the country."
Iranian media outlets, meanwhile, reported that the trade center will increase Iran's exports to Afghanistan and will open a new chapter in economic relations between the two countries.
Mohammad Reza Maududi, Deputy Head of Export Development of Iran's Trade Development Organization, has stated that six Iranian business centers will be established in China, Iraq, Afghanistan, Syria, Russia, and the Republic of Azerbaijan.
Iran and Afghanistan keen to strengthen trade relations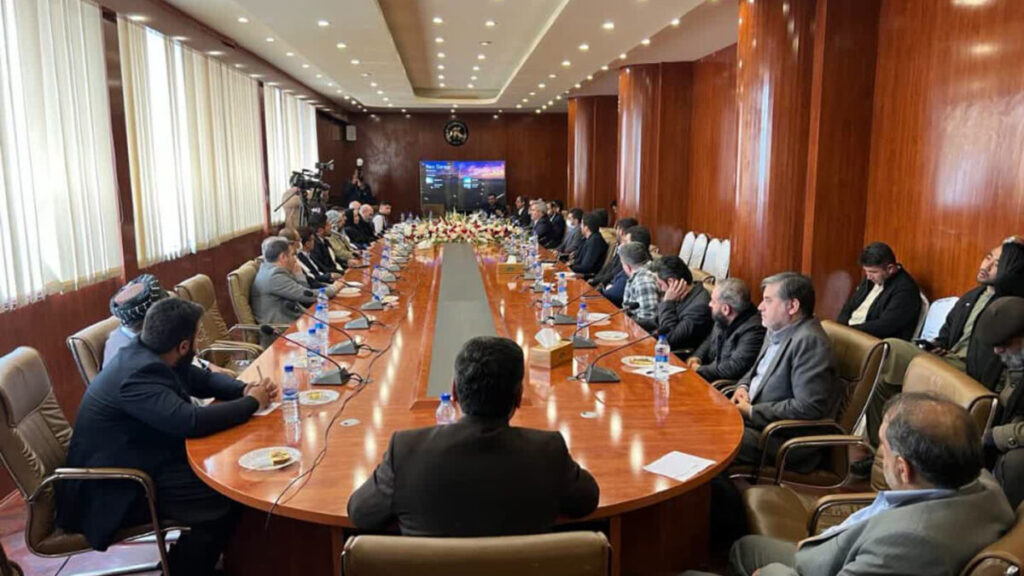 Reza Najari, Deputy Ambassador of Iran in Kabul, also stated that Afghanistan has an important place in Iran's foreign policy.
"The volume of trade relations between Iran and Afghanistan in the first 10 months of this year (1401) totaled $1.2 billion and the two counties have a strong intention and will to strengthen economic and trade relations," Najari said.
Regarding the Iranian expo in Kabul, he added that the establishment of this trade center could be "a milestone in the history of economic relations between the two countries."
Mohammad Yunus Mohmand, head of the Afghanistan Chambers of Commerce, also emphasized the need for joint cooperation between Iran and Afghanistan to resolve trade and transit problems between the two countries.
"It is time for both countries to take practical steps to strengthen economic cooperation," he added.
Hossein Roustaei, an Iranian Commercial Counsellor in Afghanistan, said: "The largest trade center of Iran in Afghanistan is responsible for identifying economic and economic cooperation capacities, investment opportunities, marketing, introducing Iranian and Afghan goods, providing legal and banking services and responding to the demands of companies regarding economic and commercial issues."