Four people were killed and nearly 40,000 residents displaced after continuous heavy rain triggered flooding in the southern Malaysian state of Johor, officials said on Saturday.
Residents in Johor gathered their belongings, with some transporting home electrical appliances over floodwater, and made their way to flood relief centers after their homes were inundated by water.
"Throughout my life of more than 50 years, we always used to prepare for the rainy season in November and December. Each household had a boat, but now with the unpredictable weather, it seems like we are not prepared at all and it's chaotic," 57-year-old resident Mohammed Noor Saad said as quoted by Reuters.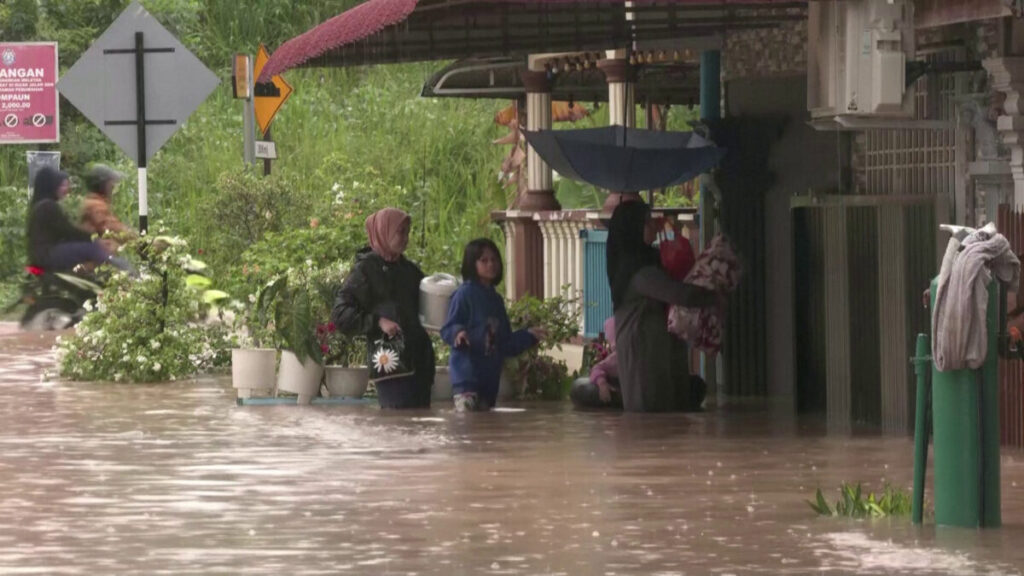 More than 200 flood relief shelters have been opened in Johor as the number of people displaced by the floods increased, according to the National Disaster Management Agency (NADMA).
According to the Malaysian Meteorological Department, heavy rain is forecast to hit several parts of Johor up until Saturday morning.