The UN Deputy Special Representative and Humanitarian Coordinator for Afghanistan Ramiz Alakbarov said on Tuesday that Afghanistan remains the world's largest humanitarian crisis.
"Afghanistan remains the world's largest humanitarian crisis in 2023, notwithstanding, of course, the recent devastating earthquakes in Türkiye and Syria," he said.
Updating journalists in New York, via video link, on the situation in Afghanistan, Alakbarov said the UN and partners are seeking $4.6 billion this year to assist the 28 million people in Afghanistan who rely on aid to survive.
He said that over the past 18 months, the Gross Domestic Product (GDP) in the country had dropped by up to 35 percent, the cost of a basic food basket rose by 30 percent and unemployment by 40 percent.
He also said that about 75 percent of people's income is now spent just on food.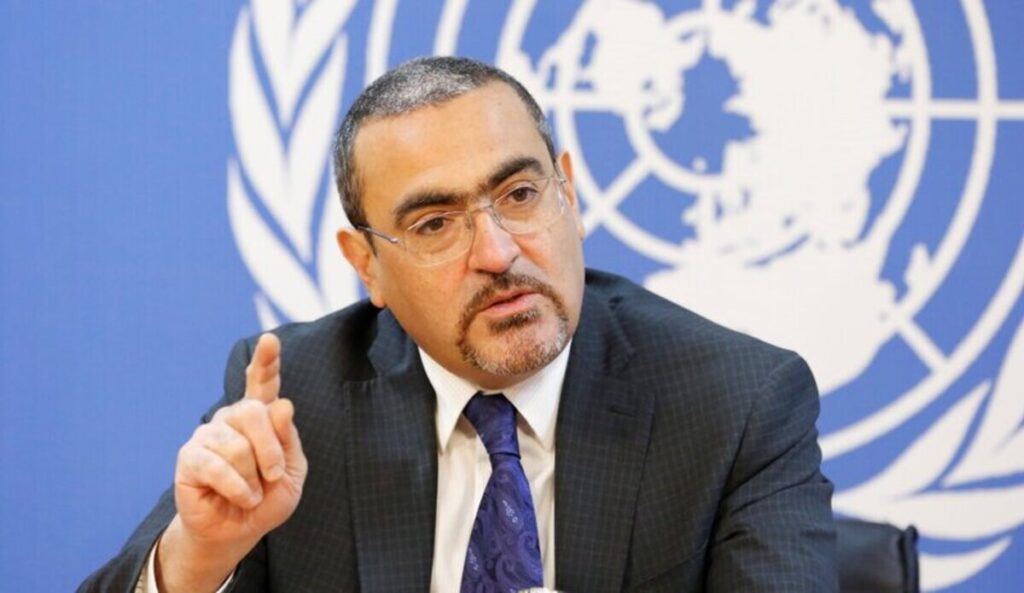 Climate change and the economic downturn continue to fuel the crisis in Afghanistan, and there have been no "encouraging developments" toward getting girls back into classrooms, Alakbarov said.
Regarding restrictions against girls getting an education, Alakbarov said: "I regret to say that to date we haven't seen any news or any encouraging developments with regard to girls' education." Regarding humanitarian work, he noted that the Taliban have made exceptions for women's participation in the health and education sectors following the visit by UN relief chief Martin Griffiths last month.
"The health sector exemptions on female participation include not just medical services delivery in the facilities, but also psychological support, community-based health activities and nutrition. And it is applied to all females working in offices, hospitals, health centers, or mobile teams," he said.
Alakbarov meanwhile said in response to a question about Taliban interference in aid delivery that distributions were stopped in "severe cases", which occurred in at least two provinces over the past four months. They resumed once the issues were addressed.
"Most of the access incidents and what is leading to the temporary suspension of programs these days, is related to the directives against Afghan women working for national and international NGOs, and those associated matters," he said. 
"It's not related to security issues, and we continue to enjoy quite a good physical access throughout the country," he added.
Alakbarov also addressed the issue of how the UN ensures funding is not diverted to the Taliban and outlined some of the risk management and mitigation mechanisms that are in place, such as payment verification systems and third-party monitoring.
Asked about reported divisions within the Taliban leadership over the education and humanitarian bans, he said he did not think it would be helpful to comment. He did, however, stress the need for the Taliban to ensure Afghan girls and women have the right to be full members of society, which includes being able to work, get an education, and access healthcare and other services.