Farmers in Baghlan province said hundreds of hectares of land have been damaged and wheat fields have died during the recent unprecedented cold wave that has gripped most parts of the country since mid-December 2022.
Many people rely on agriculture for their livelihoods. These farmers also use wheat as feed for their livestock.
"This year's snowfalls and road closures were unprecedented," one farmer in Baghlan, Aziz Gul said. "We lost everything in the cold snap and wheat was turned into waste."
"Usually, wheat is cultivated at the start of fall and it grows green if it is cultivated early. Wheat fields belonging to me were all green but they have turned yellow and dry now," said Jannat Gul, a farmer in Baghlan who says he has been farming for 20 years.
Other farmers in the province said they have lost the support they were getting previously.
"The farmers cannot afford to buy fertilizers, but they can improve their crops if they are supported," said Abdul Qayum, a farmer in Baghlan.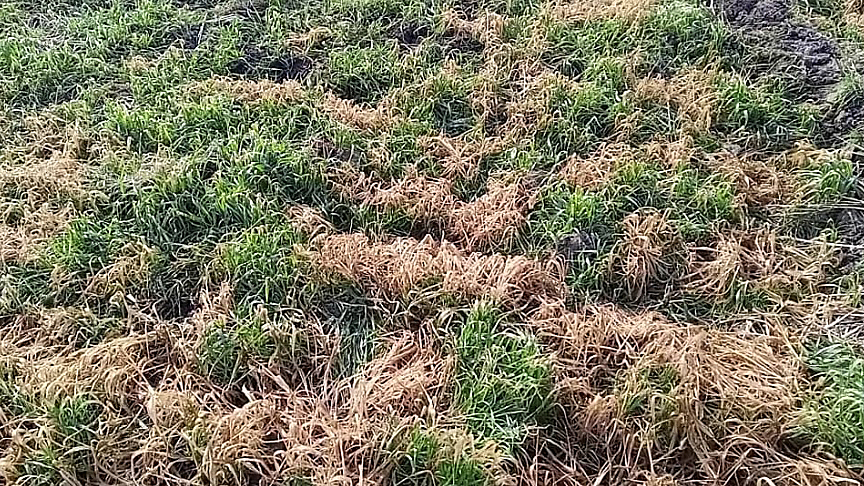 "More and more crises were imposed on us once the Taliban took power," said another farmer, Zakir, who added that his fields were all frozen over.
The recent cold snap has also killed thousands of livestock in various provinces of the country. Recent figures show that at least 160 people died of cold in January.