Bahar lives in Kabul and overcame her humble background to finish school and graduate from university with a degree in justice and prosecution – but all for nothing – as she now ekes out a living in a shop after losing her job at the former ministry of women's affairs.
Coming from a poor family, Bahar had grown up vulnerable, in poverty, and all too familiar with hardship but this didn't stop her as she dreamed of success.
She is the only educated person in her family and started working at the former Afghan ministry of women's affairs soon after she graduated from university.
Speaking to Amu TV, she said he had been happy at the ministry and had been able to support her six-member family on her salary. But when the Taliban seized control in August 2021, the ministry was dissolved and Bahar lost her job.
"I had obtained my job with many difficulties and was happy to support my family. I was so emotionally and psychologically affected by losing my job, and it took a long time to recover," Bahar said.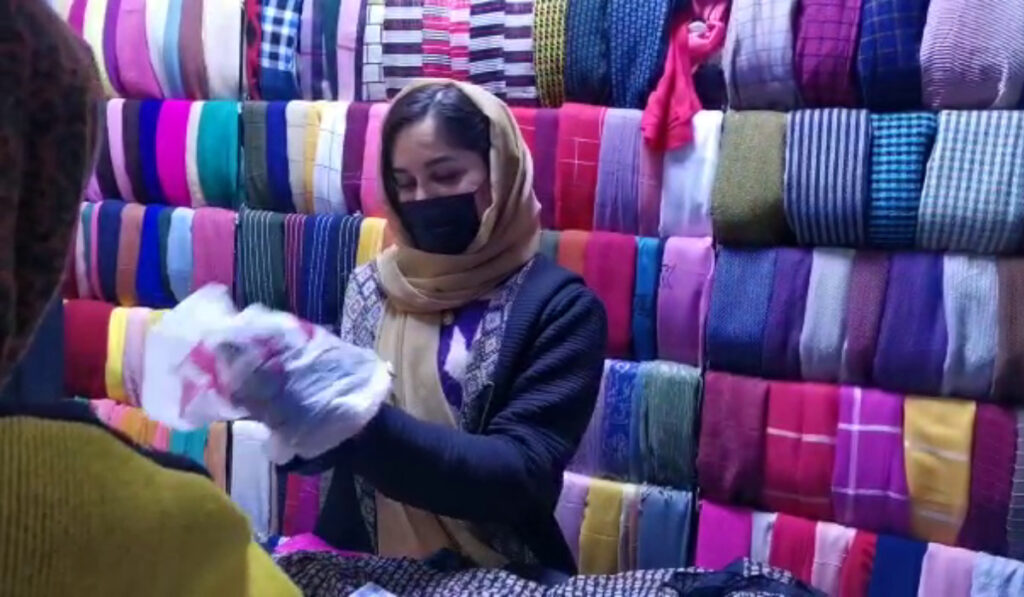 She said she knows she needs to forget about being educated and that she used to work in an office, as now she is forced to run a shop in Afghanistan's capital city in order to help her family.
Bahar sells cosmetics and hygiene products for women in her shop but says some days she doesn't have any customers.
"Sometimes I have waited for a customer the whole day, and then returned home empty-handed, which made me depressed; I have lost all my morale; I have lost my normal life and gone into irreversible isolation," Bahar added.
Bahar is one of the hundreds of thousands of women who have been affected by the Taliban's edicts that have, as many critics said, erased women from society.
In the almost year and a half, since the Taliban seized control, the group has banned women from getting an education, working in most sectors, traveling alone, playing sports and going to parks, gyms and public baths which has not only fueled poverty and unemployment but also domestic violence. The mental well-being of women has also taken a serious knock because of the Taliban's decisions.