Hundreds of worshipers attended Friday prayers at Peshawar mosque where a suicide blast killed more than 100 people earlier in the week and destroyed parts of the building.
But worshippers said they were concerned about their safety days after the bombing targeted the mosque.
"Today was Friday, and we were very scared that, God forbid, another incident could occur, which could end up in another disaster," said Mohammad Muddasir Ehsan as he left another mosque in the city.
"It is Friday today, and thank God security is very alert, because there is a pall of fear across Peshawar. We strongly condemn the attack on the police compound because innocent lives were lost in it," said Mohammad Riaz, a local resident.
Earlier, Pakistan Prime Minister Shehbaz Sharif chaired a meeting of civil and military leaders in the city to prepare a response to Monday's mosque bombing.
The bomber behind the attack had been identified as a member of a militant network, according to the police chief of Khyber Pakhtunkhwa province, who did not provide further details, Reuters reported.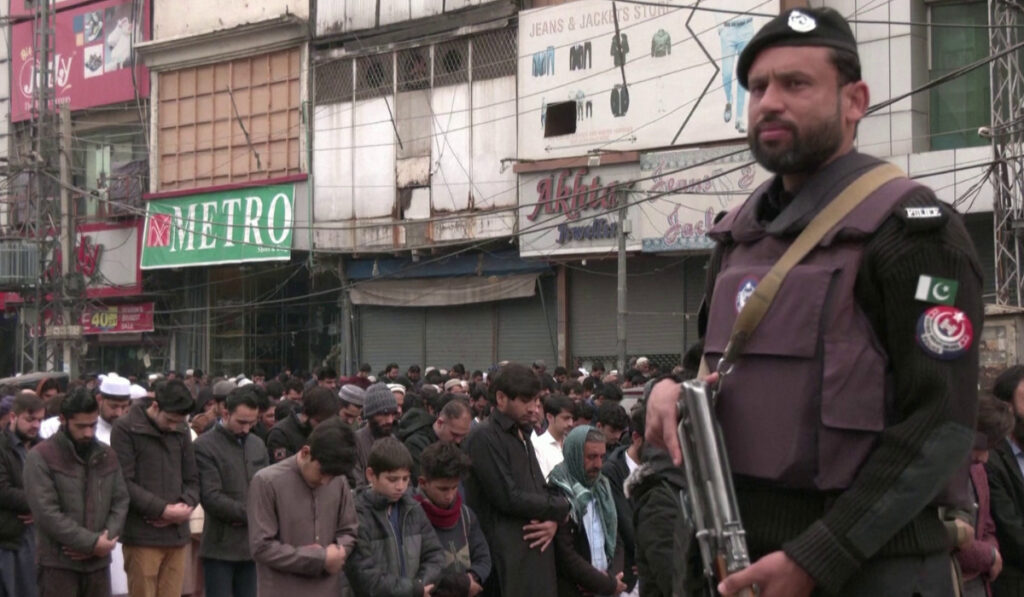 Pakistani media reported that Tehreek Taliban Pakistan or TTP claimed responsibility for the deadly attack.
On Thursday, Pakistan's Foreign Office spokesperson Mumtaz Zahra Baloch said Islamabad expects cooperation from the Taliban to help address the challenge of terrorism.
Addressing her weekly news conference, Baloch said Pakistan expects sincere cooperation from the Taliban and hopes the group will live up to its commitments made with the international community and Pakistan in this regard.
She stated that terrorism is a common threat to both Pakistan and Afghanistan and "we must take a strong stand against such entities that use violence against innocent citizens and law enforcement agencies".