The Taliban's ban on education for girls has shattered countless dreams and destroyed the hopes of young women across the country, including that of a young Kabul woman, Homa Mohammadi.
Homa has studied hard for years and recently scored a weighty 293 points in the university entrance exam. To her delight she was accepted to study journalism at Kabul University. But the ban on girls attending university shattered her dreams.
According to Homa, she had not been able to attend school for her Grade 12 year. "But I continued to study a lot at home and tried my best to get accepted in the field that was my dream. I wanted to get enrolled in the journalism [faculty] and to study this field so that one day I can present a program on television," Homa said.
She said the day that the results of the university entrance exam were announced was "the best day of my life."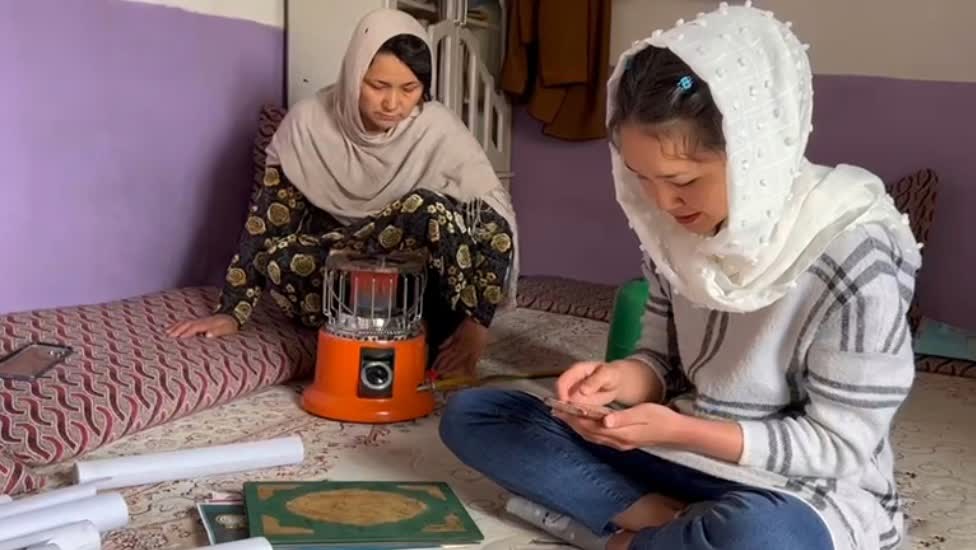 "I could not open the website [to check my result]. I went to an internet cafe and checked the results there. I had succeeded in my dream field by getting 293 marks and that moment was the best of my life," Homa said.
For Homa, what should have been a dream come true turned into a traumatic experience that started with the Taliban telling her at the gates of the university, on her first day, that she was not allowed to wear a colored head scarf and must instead "wear a black hijab".
"I couldn't wait to go to Kabul University; but on the first day, I was very upset. They told me at the entrance [of Kabul University] that my scarf should not be colored; girls have a colorful world, it really saddened me that we were forced to wear only black," she added.
But it wasn't long after that incident that the Taliban closed universities to girls and now Homa fears that the Taliban will enforce the order permanently.
For Homa there is one escape, her art. She learned to paint over the past three years.
Now however, her artwork fills the gap. "My reason for painting is to convey our silenced voices to the world. Maybe they (Taliban) won't let me raise my voice, but no one can stop the pictures; it is something that both literate and illiterate [people] can understand," she added.
Aziza Rajabi, Homa's mother, said that her daughter worked hard to achieve her dreams and she tried to give her emotional support.
"Homa worked hard to get into this field (journalism); with my support; her father and brothers also backed her so that she succeeded and my pains could be relieved; But I did not know that Afghanistan would become so dark and now I have no hope; Because my daughter is very disappointed," Rajabi said.
Homa meanwhile has called on the Taliban to lift their restrictions and allow women and girls to continue their education.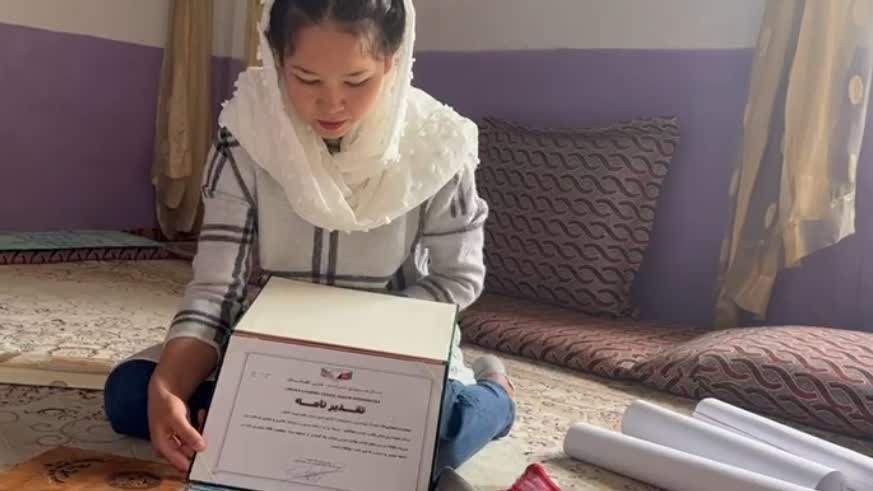 "I urge the current government (Taliban) to open the gates of schools and universities to women. When women are not active in society, this (situation) means that half of society is dead. Taliban should allow women to study; as it is stated in the Islamic teachings that education is mandatory for Muslim men and women," Homa said.
Homa is one of countless girls and women across Afghanistan who are being deprived of an education and instead forced to stay at home – waiting for the day the gates of schools, colleges and universities will reopen to them.