As the Taliban continues to restrict girls and women in Afghanistan, a growing number of female teachers are quietly setting up "secret schools" in their homes for girls.
One such school is run by Maryam Ulfat and her colleagues. She said they decided to start classes in their homes, scattered around western Kabul suburbs.
It's here, in these houses, where dozens of teenage girls come together for lessons – which is taboo under Taliban rule.
The order, announced last year, drew global condemnation and means that Afghanistan is now the only country in the world that prohibits women from getting an education.
The closure of schools for girls above Grade 6 was one of the group's first decrees after they regained control of the country in August 2021, and it deprived millions of girls from getting an education.
Since then the Taliban has banned girls from attending university, women from working for NGOs and in the latest order, girls have been banned from taking next month's university entrance exam.
While these restrictions have continued to draw global condemnation, the Taliban has yet to relax its policies toward Afghan women.
But, intent on getting an education, girls in the country have said they will not give up, and now, quietly, where possible, attend school in secret.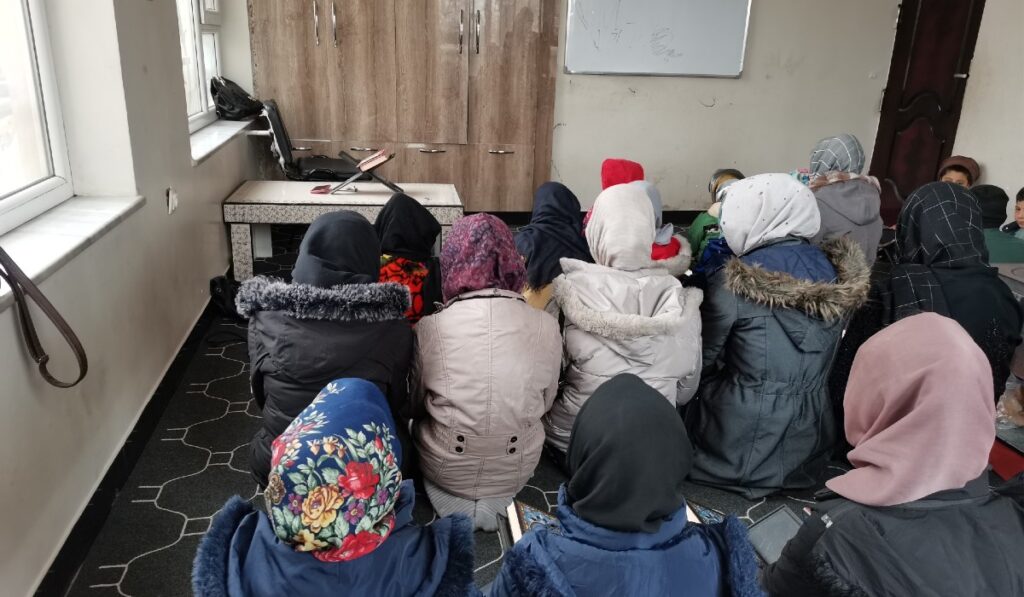 Shekiba Hashemi, who provides mathematics classes from her house, says it is challenging to teach from home but that she is committed to helping girls get an education.
Parwana, is a Grade 11 student. She is heart-broken that she can't go to school freely and said "if the Taliban had not prohibited us from [getting an] education, maybe we would have gone to university and studied at our chosen faculty."
The organizers of this secret school said that they are also trying to provide girls with distance learning opportunities.
The teachers meanwhile have turned basements, living rooms and even bedrooms in their houses into classrooms for the girls, but the locations are often switched around.
Najia, a public school teacher who volunteered to teach at this secret school said: "My colleagues and I were suffering from depression after the Taliban banned girls from schools. My family suggested I establish a secret school to teach girls. I understood that teachers and students need each other. We and the students stand alongside [each other] to bring hope to each other."
Najia added that among them, they can teach as many as 150 girls over four hours.
Nargis, 19, said that she hopes these restrictions will be over soon and that she will eventually be able to go on to study computer engineering at university.
"If the Taliban had not prohibited education for girls, now I would have graduated from school and achieved my dreams," she said.
Conducting secret classes is not easy for these teachers who put their safety on the line to teach the girls – they run the risk of detention, torture, and even death. Because of this, they have appealed to their students to not draw attention to themselves when coming to school.
The Taliban's reasons for having closed schools for teenage girls was that neither the curriculum nor the environment was suitable as these did not match the country's cultural values and were not compliant with Sharia law.