People from Afghanistan continue to embark on the migrant trail through Pakistan and Iran in an attempt to seek asylum abroad, despite heightened risks given the extremely cold winter currently gripping the region.
The migrants cross borders illegally overland and run the risk of frostbite or hypothermia – even death.
Mohammad Arif, a resident of the Aderskan district of Herat province, is among thousands of young men who have risked their lives to reach a neighboring country.
Arif, who suffered frostbite, is currently in a hospital in Herat.
He had been trying to cross into Iran when hit by a heavy snowstorm. He said he and his friends were "detained and deported to Afghanistan."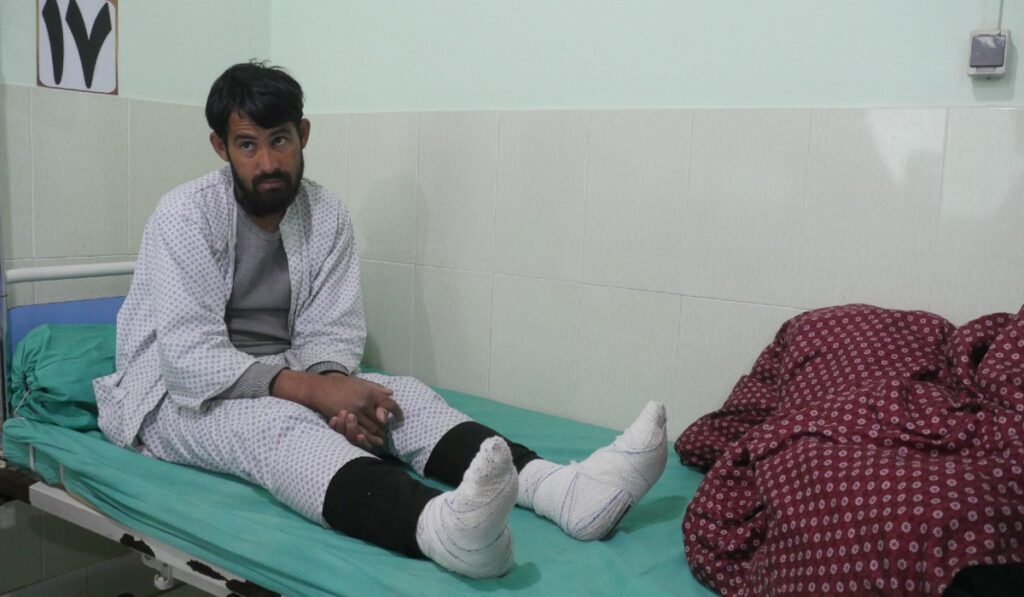 "Our living situation is very bad. I am the only breadwinner in my 10-member family. There is no other man at home. Now we are frozen and in the hospital. I have no money for treatment and no one is helping me," he added.
Arif said that he was forced to embark on an illegal journey to Iran due to financial problems. He said he had not been worried about dying en route "because we had nothing to eat at home." Arif is one of the thousands who leave the country every day – either legally or illegally.
Abdul Sami Saadat, who is in charge of the plastic surgery and burn care unit of Herat hospital, said a large number of patients suffering from frostbite have been admitted to the hospital recently. He said ten patients are currently in critical condition, while another six are stable. Four were discharged this week after being treated for 48 hours.
He also said numerous people have been treated this winter for carbon monoxide poisoning.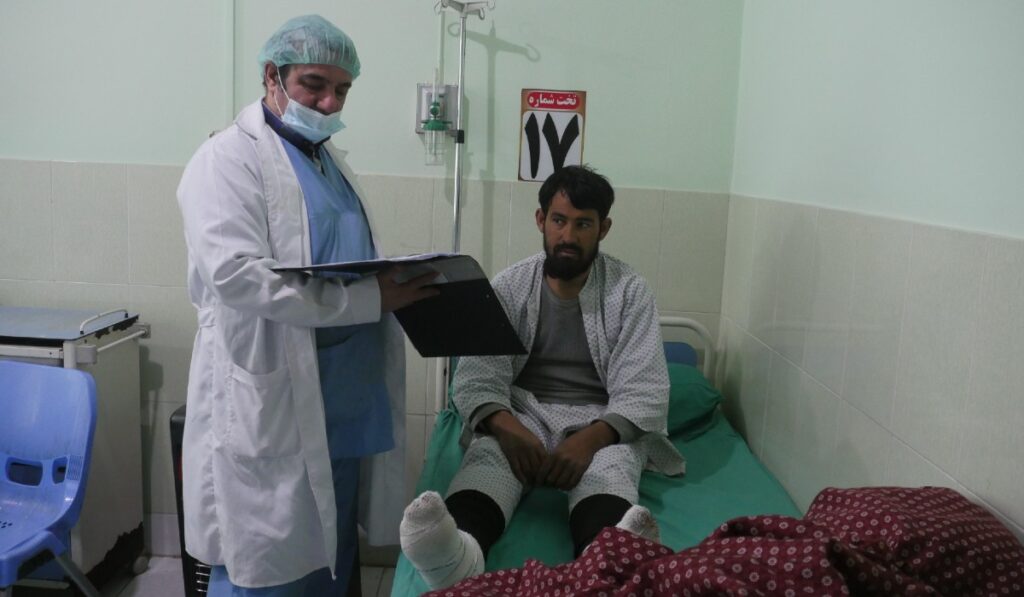 Ahmed Farhad Afzali, the head of the emergency department of Herat's hospital, stated that as many as 200 people, of which 70 percent were women and children, have been brought to the provincial hospital for winter-related illnesses and carbon monoxide poisoning.
The extreme cold weather and the economic crisis have resulted in a deterioration of the humanitarian situation in Afghanistan, which many people say are driving them out of the country.
The Taliban-run 207th al-Farooq army corps in Herat said in a statement that they have rescued eight passengers in a vehicle who were stranded in extreme weather on the road to the third border checkpoint in the Khesan district of the province, "and also a group of seven people who wanted to enter Iran, but could not make their way to Iran due to the extreme cold weather, they were also rescued by the Taliban patrolling at the border in Islam Qala."