A number of girls in Afghanistan, who turned to tuition centers following the closure of schools by the Taliban, said they are concerned about their uncertain future and called on the Taliban to at least reopen educational centers.
One student, Sofia Haidari, said the COVID-19 pandemic first disrupted her education and then the Taliban banned them from getting an education, "and our only happiness was in school, which has been taken away from us."
She stated that education is the fundamental right of women and that "the Taliban cannot deny us our rights and they should stop erasing women and girls from society. They should not create more hatred [of Taliban] among the people."
Fahima Noori, another student, also called on the Taliban to allow women to get an education, stating: "Let us study. We have no other way except our course. The schools are closed."
"We should be given our rights and we should not be forgotten. It has been three weeks since the universities have been closed to us and all the people and the world are [just] watching. Why?"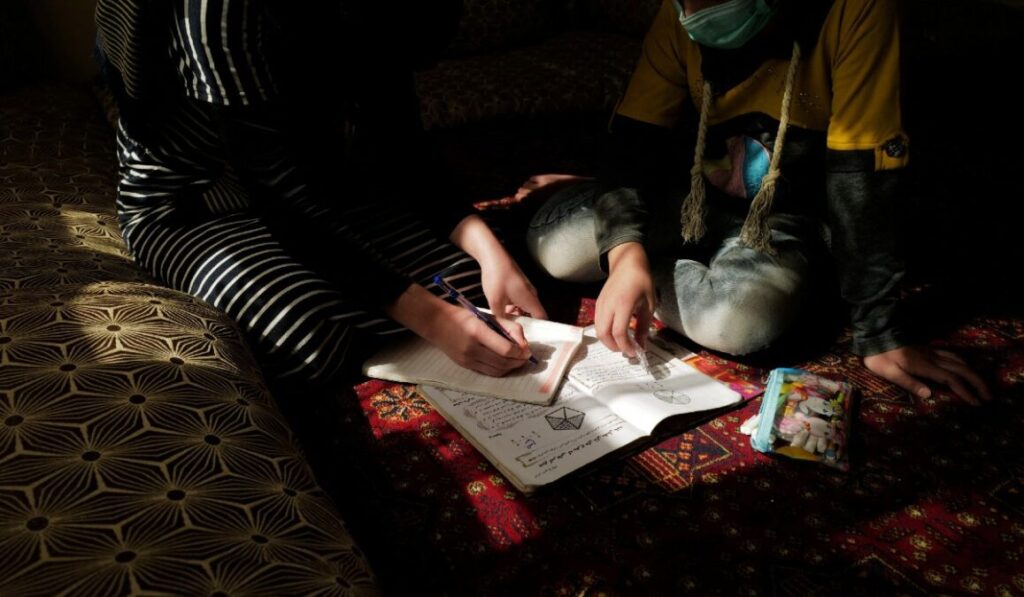 Heads of some educational centers said that the Taliban has ordered them to suspend classes for girls and that anyone found to be violating the order will face legal action by the Taliban.
But according to reports, tuition centers have remained open in most parts of Kabul, the capital of Afghanistan.
However, the Taliban's acting education minister Mawlawi Habibullah sent out a letter on Monday and ordered that educational centers and schools below Grade 6 are allowed to operate.
The ministry has also ordered female teachers to attend classes with full adherence to Islamic hijab law. The letter stated that if local Taliban officials create obstacles the issue must be officially reported to the ministry of education. The ministry's spokesperson, however, did not comment regarding the letter.
Female students above Grade 6, so far, have not been permitted to pursue their education since the Taliban took full control of Afghanistan in 2021. The Taliban also banned women from getting a higher education three weeks ago, which triggered worldwide condemnations.
According to reports, the officials of the Private Universities Union have said that these universities are on the verge of bankruptcy and if they collapse financially, about 200,000 students will be deprived of an education, of which 70,000 are women.
Mohammad Gormuz, a well-known religious scholar from Turkey, last week met with the Taliban education minister to call for the reversal of the Taliban's decision against women, stating: "Denial of women from education is not acceptable."