Thousands of Afghans have left the country and have taken challenging journeys to neighboring countries after the fall of the previous government last August. Many have left due to a sharp increase in poverty and economic woes in the country.
Hundreds of Afghans are deported from Iran on a daily basis but many more take the tough journey to the neighboring country every day. Those who have been deported spoke about the "unfair treatment" of human traffickers and Iranian border forces with Afghan refugees.
One returned refugee said he paid a big amount of money to a human trafficker to take him to Iran but he was left behind on the way and he was beaten up by border forces of Iran, despite many attempts to get to his final destination.
Another Afghan refugee, who wished not to be named in this report, said he decided to leave the country to earn some money for affording the needs of his family due to a significant decrease in jobs and businesses in Afghanistan. But he said that he failed and was deported and had to bear mistreatment and torture by border forces of neighboring Iran.
"No country can be your home except Afghanistan. No one should decide to migrate," an Afghan refugee said as he returned from Iran through the Islam Qala border city.
"Human traffickers fill four or five people in the back of the car over the fear of the Iranian police, and they drive too fast so that they are not caught and reach their destination," said Abdullah, an Afghan refugee who was deported by Iranian border forces on his way to Iran.
"The Iranian police searched us by entering a place where we stayed and took all we had and beaten up those who did not have money," Mir Ahmad, a deported Afghan refugee, claimed.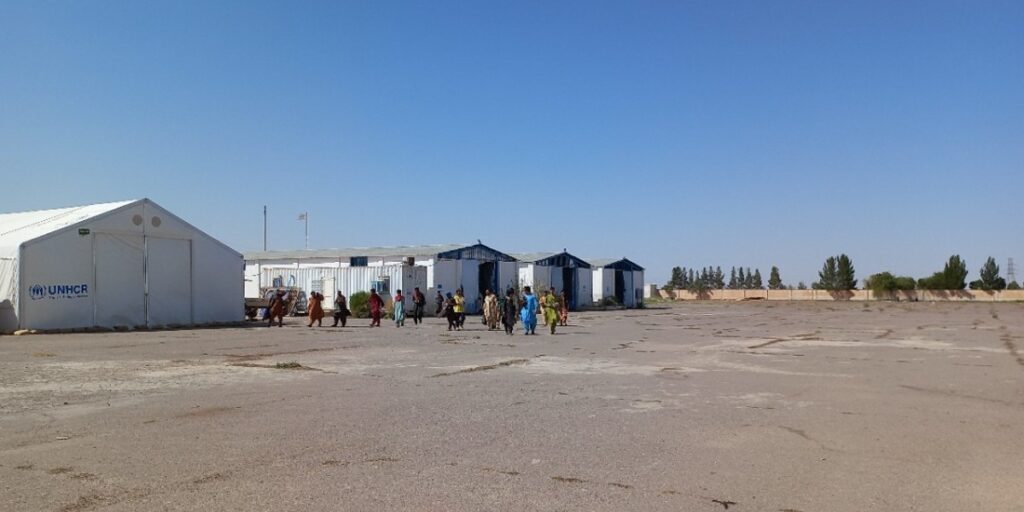 A Taliban official in the border city of Islam Qala said they register "hundreds of complaints a day" by those who are returned against mistreatment by Iranian forces.
Abdullah Qayumi, head of the refugees' affairs office in Islam Qala, said that nearly 300 Afghans are expelled from Iran on a daily basis and that among them there are usually 15 to 20 families.
"The numbers were higher in the past but they have reduced recently due to a reduction in migrations (to Iran)," said Qayumi. "Refugees are mistreated in Iran… This, unfortunately, happens (with Afghans) in neighboring countries."
A UN agency for refugees' affairs, UNHCR, in April, said there are at least 2.6 million registered Afghan refugees in the world, of whom 2.2 million are registered in Iran and Pakistan alone.
The agency has documented another 3.5 million internally displaced people who have abandoned their homes and have sought refuge within Afghanistan.
Iranian foreign minister Amir Abdullahian said in May that there are about 5 million Afghans living in Iran, including those who are undocumented.
Reports indicate that for nearly six months following the Taliban takeover of Afghanistan, an estimated number of 5,000 people were crossing the border between the two countries every day.