The Ashura rituals were commemorated around the country under fears of security threats as well as restrictions by the Taliban, but no major security incident was reported during the day.
The deadly blasts in the west of Kabul on Friday and Saturday created major concerns over the safety of gatherings commemorating Ashura in the city and other parts of the country. UN says nearly 120 people were killed and wounded in the explosions for which Daesh claimed responsibility.
Security measures were in place to ensure the safety of Ashura ceremonies in Kabul and other provinces by restricting movements in major cities such as Kabul, where telecom services and electricity were also cut off throughout the day.
The Ashura security was managed by a joint commission of the Taliban and representatives of the Shiite religious scholars' council.
In some cities, according to media reports, the Taliban prevented groups of Ashura commemorators to enter the city and opened fire on them.
In Balkh, the Taliban prevented the commemoration of Ashura at the Blue Mosque, something that happened for the first time after two decades.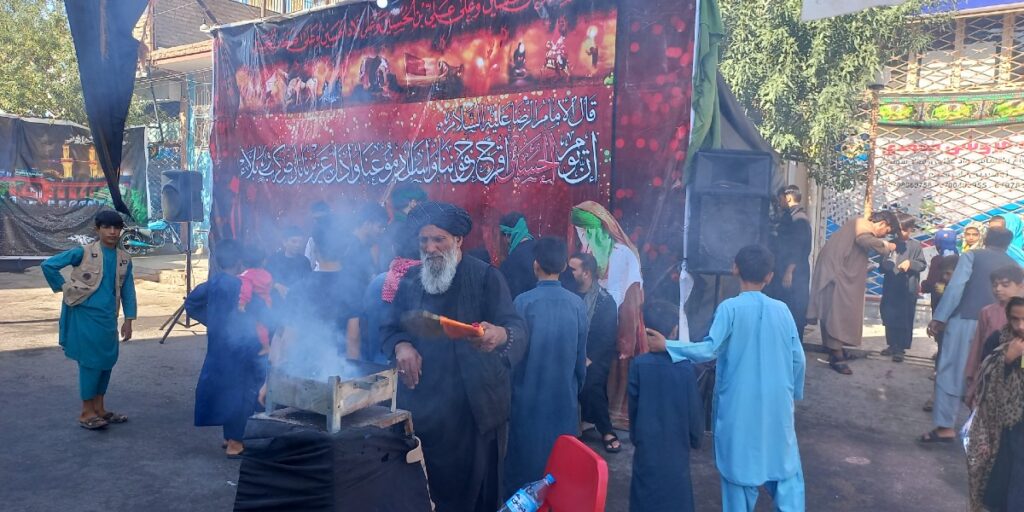 The Taliban also removed the Ashura holiday from the national calendar. A spokesman for the labor and social affairs ministry of the Taliban confirmed the matter and said the holidays of 8th of Sawr, the Prophet's birthday, Nawroz and Ashura were removed from the national calendar.
He said the motive behind the decision was the high number of holidays on the calendar.
Rizwani Bamiyani, head of the cultural commission of the Shiite religious scholars' council of Afghanistan, said Ashura this year was commemorated in Kabul under a blockade.
"Vehicles were not allowed at all. The internet and telecom services were cut off in the west of Kabul. Outside gatherings were also prevented," he wrote in a Facebook post.
He added that "no major incident happened in provinces," but the biggest restrictions were imposed in Balkh and Sar-e-Pul provinces, but he did not provide details in this respect.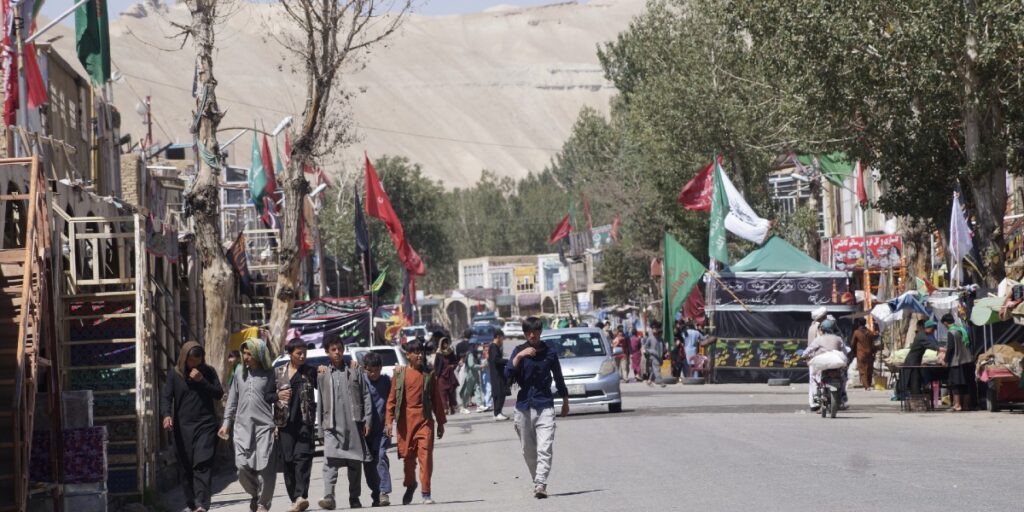 The Taliban has said that the restrictions are to protect "the Shiite brothers from attacks by Khawarij," he added. The Taliban uses the term Khawarij for Daesh.
Bamiyani said many efforts were made to reverse the Taliban's decision on removing the Ashura day from the national calendar, but they were not useful. "After hearing about it, a commission of the Shiite community assigned a delegation to investigate the matter and speak with relevant officials to review the decision, but it seems that relevant officials did not cooperate on this," he explained.
The move by the Taliban to remove Ashura from the national calendar has faced harsh reactions.
The former deputy head of the reconciliation council, Asadullah Saadati, on Monday called it "an ethnic and lingual discrimination."